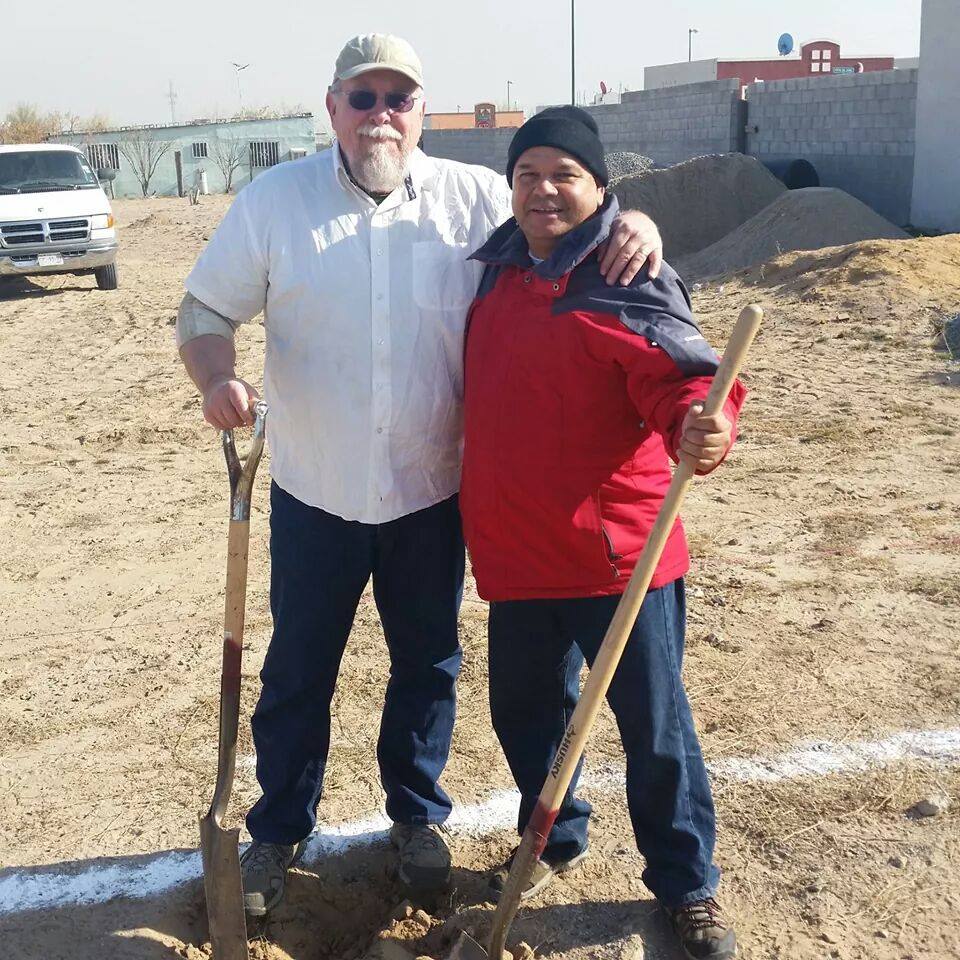 Dear Friends,
It has been about twenty years since I first saw Tierra Nueva. Then it was a desert, with a few houses made of cardboard and pallets. The largest structure was a church made entirely of pallets. There were no paved roads, running water, electricity, schools, and other services common to a community.
Since that first visit, Jose Luis Portillo and his many friends from Texas, Louisiana, and other places have built thousands of homes. A church has been built. A medical clinic has been built. A vocational training center has been built. And families are finding their way, but still in a very difficult situation economically and spiritually.
From the mid 1990's until a few years ago, the volunteers poured into Juarez with the common intent to give a compassionate response. What a response it was until the narco-violence changed the picture of security. The groups stopped coming.
Now it is a different time. I come from the context of the narco-violence in Matamoros. Being in Juarez has given me the sense of tranquility that I have not experienced in Matamoros for years. I have now the sense of tranquility I experienced traveling to Juarez from 1984 until 2000.
If I could spread a message, it would be that it is time to return to Juarez. Examine the risk inherent in any mission and return to where Proyecto Abrigo is. The opportunity to give a compassionate response to suffering is there.
-Larry Cox,  Juntos Servimos