Rev. Jose Luis Portillo – Executive Director, Proyecto Abrigo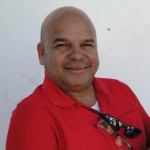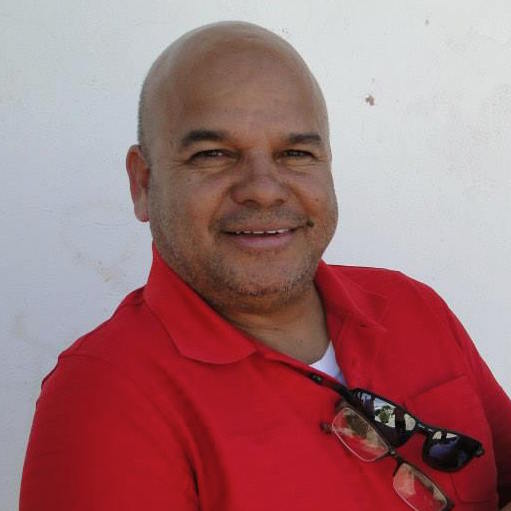 Rev. Jose Luis Portillo is 1 of 10 children born and raised in Juarez, Mexico. He raised money for his family when he was a child by selling cigarettes and cigars on the streets of Juarez. He and his sister, Juana, received scholarships to go to Lydia Patterson Institute in El Paso, TX. There he learned English and heard God calling him to be a minister. He graduated from John Wesley Seminary in Monterrey, Mexico and was appointed to a church in Juarez. While he was there he invited volunteers to come and help build the church building. Those volunteers saw the people living in cardboard houses and asked how they might help. Through the help of Volunteers in Mission, Jose Luis began Operacion Hogar (Operation Home) in 1992 which used teams of volunteers from the United States to build concrete block houses for families living in cardboard houses. Most of the houses built are in Tierra Nueva, a community on the outskirts of Juarez. Jose Luis left Operacion Hogar in 1996 and founded Proyecto Abrigo, doing the same type of home building. Between these two organizations, Jose Luis has been responsible for building over 7000 houses since 1992.
Martín Lechuga – Associate Director, Proyecto Abrigo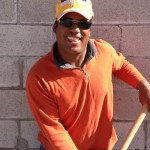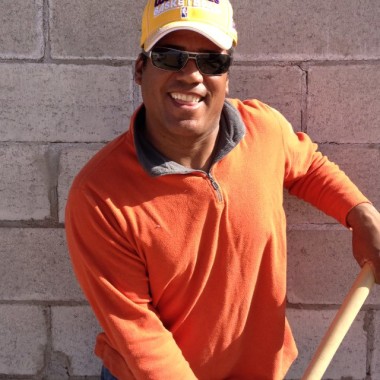 Martín Lechuga has been serving the people of Ciudad Juarez since 1991, first with Operacion Hogar and then with Proyecto Abrigo. He is the job site foreman and interpreter for US teams. Martín graduated from John Wesley Seminary in Monterey, Mexico, before moving to Juarez. Originally from Zacatecas, Mexico, he returns a few times a year to visit his parents. He also enjoys traveling to other parts of Mexico in his free time.
Janet Hunt – Chair, Board of Directors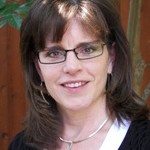 Janet Hunt is the Director of Community Ministries at Suncreek UMC in Allen, Texas. Janet holds a degree from Texas Tech University in Human Development and Family Studies. After twenty years in youth ministry at four different churches Janet transitioned into her current job that focuses on missions and outreach. In 2002 Janet started traveling to Mexico to help build homes. Since that time she has made over 60 trips and helped with the construction of over 100 homes. Janet and her mission partner and fellow board member, Rita, have also taken three trips with Nuevo Pacto to Copper Canyon to minister to the Tarahumara Indians. Janet is also involved in numerous local mission projects and takes yearly trips to help conduct English Camp in the Czech Republic. Janet is very involved with ZOE ministry in Kenya and has made three trips to visit the ministry and orphans in Africa. Janet has three children who have also traveled to Mexico to help build homes several times and they also have an overwhelming passion for the amazing ministry of Proyecto Abrigo.
Lisa Hamilton – Vice Chair, Board of Directors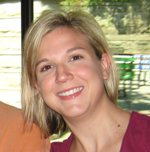 Lisa Hamilton is a member of University Park UMC in Dallas, Texas. She works as a Certified Academic Language Therapist and a Licensed Dyslexia Specialist at Dallas Academy. She and her husband, Alan, have two children, Jordan age 6 and Jacob age 3. They are excited to take the boys on their first trip to Projecto Abrigo in the coming years, and they look forward to continuing their support of its wonderful ministry in Mexico.
Michele Hill – Treasurer, Board of Directors

Michele Hill lives in St. Louis, MO, where she attends Kirkwood United Methodist Church. She is active in the missions of KUMC, organizing and leading many programs over the past 13 years. Michele currently teaches English Language Learners in the Pattonville School District. Michele participated in her first mission trip to Juarez in 1995. Since then she has returned countless times as a team leader to build homes and to teach children's programs. Michele has also participated in mission trips to Durango, Mexico, and Copper Canyon, as well as a mission trip to Nashville, TN, to help with reconstruction from flood damage. From 1998- 2002 Michele served Proyecto Abrigo as the Scheduling Coordinator. During this time, she lived with her family in El Paso, Texas. Michele and Juana Portillo taught English classes and month-long Vacation Bible School programs at Nuevo Pacto for the three years that Michele lived in El Paso. Both of her daughters, Jesse and Sophia, consider Juarez their second home and the Portillos their extended family.
AshLee Romines – Recording Secretary, Board of Directors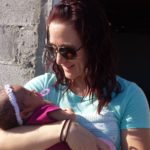 AshLee Romines lives in San Antonio, Texas, where she is a member of The Well Community Church. She works as a Licensed Specialist in School Psychology and is passionate about serving children and their families. She first visited Proyecto Abrigo on a youth group mission trip in 2003 and knew it would become her home away from home. She has since travelled with a number of teams from all over Texas to share with others the impact of this life-changing ministry.
Rita Couch – Member, Board of Directors
Rita Thomas has been a member of Suncreek UMC in Allen, TX for over 15 years. She made her first trip to build a cinder block home in 2003 and fell in love with the people of Juarez and the ministry of Proyecto Abrigo. She has since made over 40 trips to Juarez to build homes and several trips to the Copper Canyon to take food/blankets to the Tarahumara Indians. In addition, Rita spent two months in Juarez in the fall of 2008 acting as a liasion/working with the U.S. teams to build homes, assisting in the medical/dental clinic, and participating in the construction of the Sublime Gracia church. Rita has two grown children who have also made numerous trips to Juarez and share her love of this ministry.
Rev. Marc Corazao – Member, Board of Directors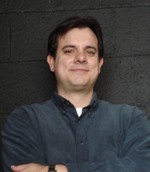 Born in Lima, Peru and raised in Houston, Texas, Marc Corazao has been serving in ministry in the North Texas Conference since 1996 in various capacities and ministry positions, including ministry with youth and families, ministry with those in poverty, and ministry with college students. He is particularly passionate about exploring community, calling, and life with God among people of all ages as we listen for God's voice together. Marc currently serves as the Associate Pastor at FUMC Lewisville, TX.
Rev. Ricky Harrison – Member, Board of Directors & Web Coordinator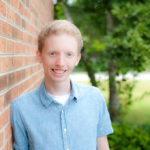 Ricky Harrison serves as the Associate Pastor at FUMC Decatur, TX. He first went to Proyecto Abrigo with his parents at the age of 6 and has been returning to Juarez multiple times a year ever since. Ricky spent a summer in high school working in Juarez for Proyecto Abrigo full time and has led several hodgepodge multi-generational teams in recent years to refurnish the dorms and build homes. Having recently returned to Texas after spending three years in North Carolina at Duke Divinity School, Ricky is looking forward to leading new teams of people to experience God's great work through the ministries of Proyecto Abrigo.