About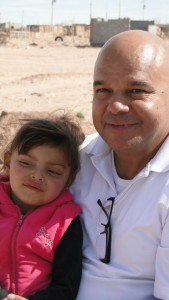 Proyecto Abrigo was founded in 1996 by Rev. Jose Luis Portillo in Tierra Nueva, Mexico. Since then, over 7,000 homes, two churches, a medical clinic, and a vocational school have been built to serve the poorer communities outside of Juarez, Mexico. The houses, built of cinderblock, measure 12′ by 24′ and have a cement floor. Each team is aided by maestros, who show the team how to mix the mortar and cement and lay the blocks. The family, when able, often helps the team with the building of their new home. At the end of the week, the team and family participate in a house dedication. Teams stay in cinderblock dorms located within an enclosed compound built similarly to the houses they are constructing. Bunk beds with foam pads line the large sleeping rooms. Running water, toilets, and showers are available in each dorm. (However, please note that you should not ingest the water. Also, toilet paper should not be flushed due to fragile sewage system). Bottled water is also provided for the teams. Breakfast, lunch and dinner are served in the dining hall at the dorms everyday. The food is well prepared and safe for consumption. Wireless internet is also available at the Proyecto Abrigo dorms.
Ministry Team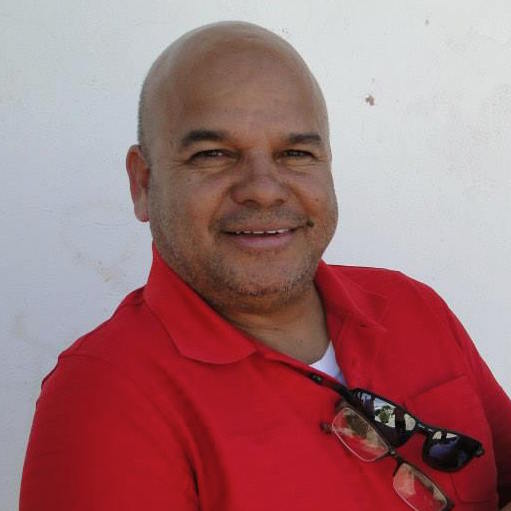 Jose Luis Portillo
Executive Director, Proyecto Abrigo
Rev. Jose Luis Portillo is 1 of 10 children born and raised in Juarez, Mexico. He raised money for his family when he was a child by selling cigarettes and cigars on the streets of Juarez. He and his sister, Juana, received scholarships to go to Lydia Patterson Institute in El Paso, TX (a United Methodist high school owned by the South Central Jurisdiction which has a lot of children from Mexico coming to go to school). There he learned English and heard God calling him to be a minister. He graduated from John Wesley Seminary in Monterrey, Mexico and was appointed to a church in Juarez. While he was there he invited volunteers to come and help build the church building. Those volunteers saw the people living in cardboard houses and asked how they might help. Through the help of Volunteers in Mission, Jose Luis began Operacion Hogar (Operation Home) in 1992 which used teams of volunteers from the United States to build concrete block houses for families living in cardboard houses. Most of the houses built are in Tierra Nueva, a community on the outskirts of Juarez. Jose Luis left Operacion Hogar in 1996 and founded Proyecto Abrigo, doing the same type of home building. Between these two organizations, Jose Luis has been responsible for building over 7000 houses since 1992.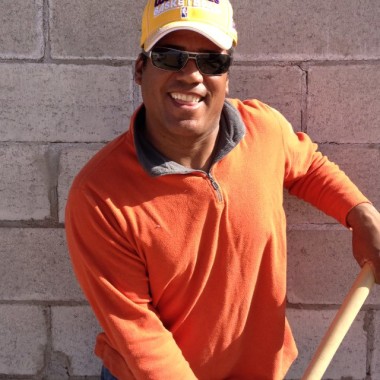 Martin Lechuga
Associate Director, Proyecto Abrigo
Martin Lechuga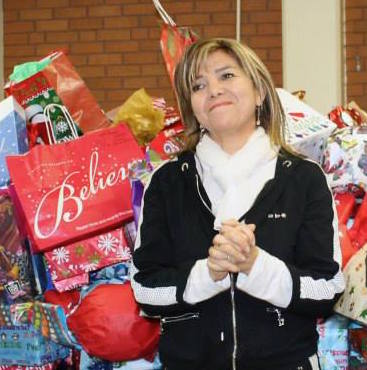 Juana Portillo
Director, Kingswood & Scholarship Ministries
Juana Portillo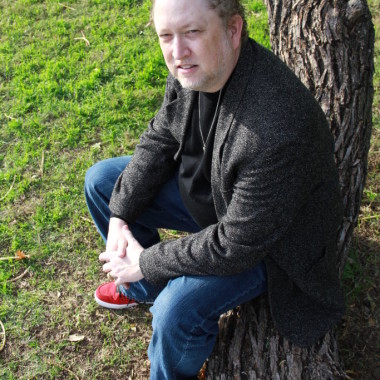 Charles Harrison
Chair, Board of Directors
Charles Harrison has been actively involved in ministry since 1988. After leaving a career as a retail sales executive with a flagship department store chain, he served for 3 1/2 years in the area of Single's Ministry. He then began working with Youth and Families in 1991. Charles currently serves as the executive director of YouthWorker Movement and as the Catalyst Pastor at Kessler Park UMC in Dallas. Charles spends all of his free-time with his Life-Partner of 20+ years, Georgia M. Harrison. She is an ordained Deacon in the North Texas Conference and currently serves FUMC Wichita Falls. Charles also especially enjoys spending time with his children, Ricky and Marisa.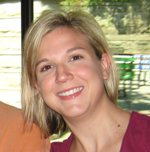 Lisa Hamilton
Vice Chair, Board of Directors
Lisa Hamilton is a member of University Park UMC in Dallas, Texas. She works as a Certified Academic Language Therapist and a Licensed Dyslexia Specialist at Dallas Academy.  She and her husband, Alan, have two children, Jordan age 6 and Jacob age 3.  They are excited to take the boys on their first trip to Projecto Abrigo in the coming years, and they look forward to continuing their support of its wonderful ministry in Mexico.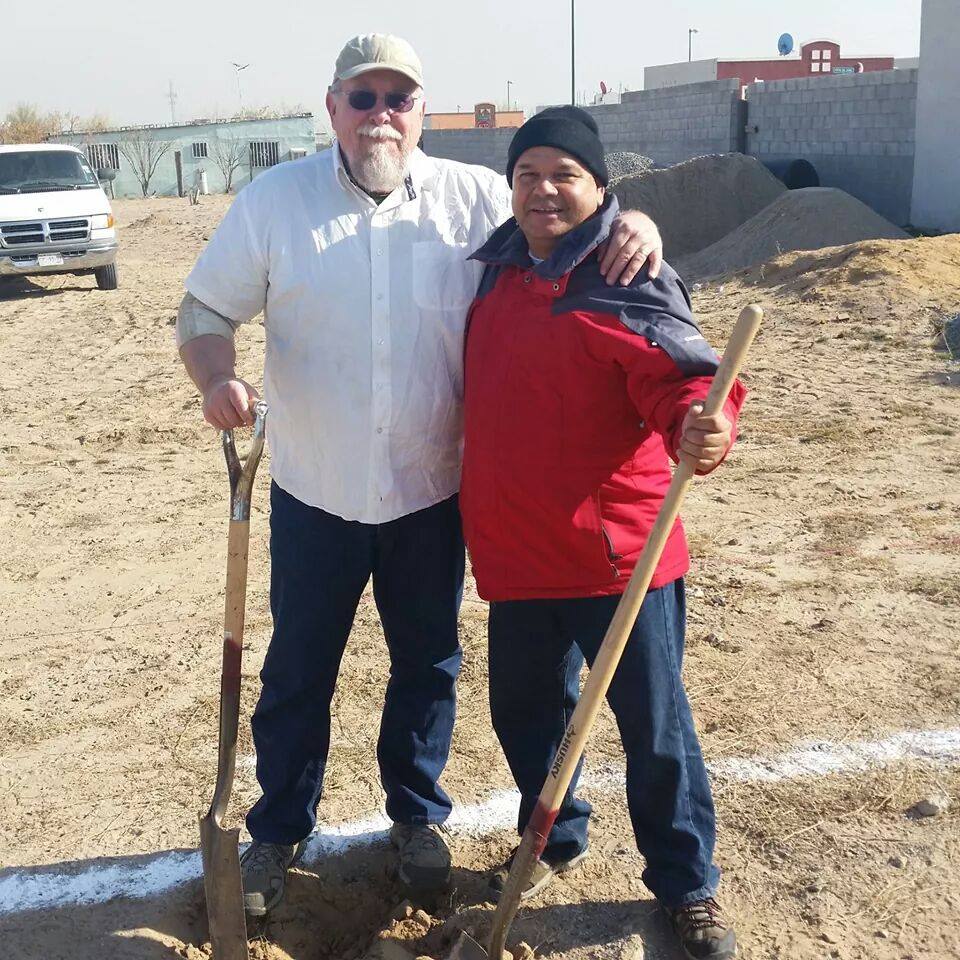 Larry Cox
Mission Director, Juntos Servimos
Larry, a permanent volunteer, has dedicated himself since 2000 to responding in a caring manner to the suffering of colonia residents. In addition to coordinating volunteer mission groups visiting Casa Bugambilia, he works closely with Dr. Nancy and community leaders in the colonias and Matamoros to address issues of health, food and shelter. Everyday he listens and responds to the petitions of colonia residents to find out where there are needs and the best way to respond.
Resources
Packing List
A suggested packing list for each individual
Team Connect
Interested in joining a team already booked to travel down to work with Proyecto Abrigo? Search by date and travel location to find one you can meet up with!
News Articles
Stay up-to-date on what news outlets across both the United States and Mexcio are saying about the situation in Ciudad Juarez.
Newsletter Archive
View the archive of our monthly newsletter updates.
Designated Giving
Interested in making a large, designated gift? Here is a list of our greatest needs!
Booking & Costs
Proyecto Abrigo is currently accepting team reservations for the 2015 & 2016 calendar years. In order to schedule a trip, please complete the form below.
Trip Registration Fee: $100 – This non-refundable registration fee reserves your trip dates and helps cover administration costs for Proyecto Abrigo.
Room and Board: $25 per person per night – This includes three meals per day and dorm lodging for the group. Short weekend teams are required to cover at least three nights.
Home Building: $3,200 – This includes all construction materials plus the cost of hiring two professional maestros to lead the building project. Doors and windows are also included in the cost of the home.
Transportation: $30 per person – If your group needs transportation to and from the El Paso Airport, Proyecto Abrigo can provide this service with advanced notice.
If you have any booking questions, please email ricky@proyectoabrigo.org.
Donate
Easily make a donation to Proyecto Abrigo by mailing a check or using the online PayPal buttons below.
Make a one-time donation

Make a reoccurring donation, which will be automatically transferred each month from your designated account

If you wish instead to mail in a check or letter to Proyecto Abrigo, small envelopes or packages may be sent to:
Proyecto Abrigo
P.O. Box 17838
El Paso, TX 79917
If you wish to mail a larger donation of medical supplies, clothing, etc., please send all larger packages to:
 Proyecto Abrigo
701 Lakewood
Canupillo, TX 79835